Do you know the 6th largest country on the planet? Yes it's Australia. It is not only a country but also a continent. Australia is the most sought place for immigration purposes.  A number of people apply for Australian immigration every day. It has a history of successful immigration stories since 1945.
Australia is a country rich in resources. It has a number of opportunities for people moving there. Migration to Australia has been successful for many people around the globe. It offers a great scope for a better lifestyle. It is due to the grand economy of the country and dandy lifestyle of the people.
Though the economy is quite strong with rich resources for economic and social growth and development but due to a smaller population comparatively, the workforce is low. So Australia invites immigrants from other countries to live and work there. They build opportunities to let people from other countries avail benefit from the vastly available resources. In return, the Australian government gets an improved economy.
Australian immigration provides you with remarkable opportunities to study and work resulting in improved standards of living. Australia Skilled Immigration enables one to pursue a career in their most handy skills. Students are welcomed every year to enrol in a variety of study programs. Or one may simply apply for Australian immigration for a better lifestyle.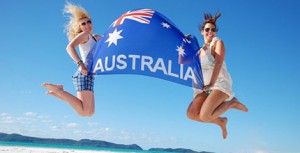 If you are looking for reasons to migrate to Australia, we assure you that there are many. Australia is a great country rich in culture. More and more people are interested in Immigration to Australia due to the benefits and attractions it has to offer to its citizens. Some of these include the following:
The citizens of the country are well mannered, polite and quite helpful. They are educated people who value others and their efforts. They warmly welcome the people from other countries. Their treatment encourages people to go for immigration.
Australians love sports. Their favourite sports include cricket, rugby, soccer, tennis, hockey and swimming.
Australia is enriched with natural beauty. The breathtaking views attract people from other countries. There a lot of parks, beaches and other spots one can enjoy visiting. If you are a nature lover, Australia has to offer remarkable surroundings that are enough to make you stay there.
Australia is a country with advanced resources for medical treatment. You can have the best doctors to treat you with their experience, knowledge, and exceptional capabilities. In some cases, the Australian Government also provide free health facilities to the immigrants who are suffering from some disease.
As a result of immigration to Australia, you can have improved and increased chances of your professional development. The skilled Australian immigration especially provides a number of employment opportunities to the immigrants. Australian Skilled Immigration also permits you to start up your own business. So, in terms of wealth and fame, Australian government proves a great support as they allow you to work there.
Opportunities for your Children
Australia is considered to be the 2nd best place in terms of providing a healthy and growing environment for children. Your child can have the best of education, health facilities, career opportunities and personal growth in Australia.
Great Options for Higher Studies
Australia has to offer well-equipped and up-to-date universities with highly qualified and capable faculty. You can have the best of education in an affordable price. The country encourages migration to Australia for Pakistani students.
Australian government grants a permanent visa if you fulfil immigration requirements and other rules and procedures following them. That means you can live and work in Australia for an indefinite period.
As a result of immigration, you'll get the visa for five years. After 5 years, you can have your permanent visa. This way, you can travel to and from Australia anytime you want.
Immigration Australia Requirements – Simple and Easy
The Australian immigration requirements are simple and easy to catch up. The government's provisions to welcome the people who come to Australia as a result of immigration to Australia are also quite impressive.
Affordable Living Standard
Australia provides a high living standard at a cheaper cost. The everyday goods and products are of good quality but the prices are quite affordable.
Australian Immigration provides a number of benefits but to avail them at their fullest, you must have a sound knowledge about the visa categories.
If you are planning for skilled migration to Australia, then first you should consider the immigration options. There are different categories of skilled Australia immigration visas. The most common among them are Australian skilled immigration visa subclass 489, subclass 189 and subclass 190.
If you are an eligible, ambitious and skilled individual who wants approachable and better career growth opportunities, then you have to apply for the right category of Australian skilled immigration visa.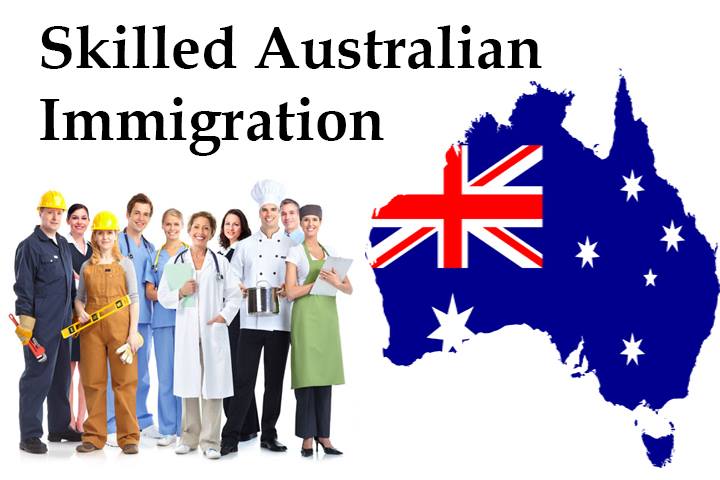 As mentioned earlier, Australian skilled immigration has three highly talked about categories, subclass 489, subclass 189 and subclass 190. But before talking about the categories, it is mandatory to mention here that immigration Australia requirements for skilled visas include checking your desired occupation in the list provided by the Department of Immigration and Border Protection (DIBP).
Australian skilled occupation list 2015 has a total of 100+ occupations listed. This Australia skilled immigration occupation list 2015 is effective till 30 June 2016.
The following occupations are a part Migration to Australia skilled occupation list 2015 but they will be removed from July 2016. These are:
Mining Engineer (Excluding Petroleum) (ANZSCO 233611)
Petroleum Engineer (ANZSCO 233612)
Metallurgist (ANZSCO 234912)
Environmental Health Officer (ANZSCO 251311)
Occupational Health and Safety Adviser (ANZSCO 251312)
Dental Hygienist (ANZSCO 411211)
Dental Prosthetic (ANZSCO 411212)
Dental Technician (ANZSCO 411213)
Dental Therapist (ANZSCO 411214)
The overview of three frequently asked visa categories is given below. Immigrants who move to work in Australia usually are interested in these visa categories.
Subclass 489 is a regional visa. This visa allows you to work for a specific region of Australia. immigration to Australia consultants can guide you on its effectiveness.
Subclass 189 is an independent visa. You don't need any sponsorship from a family member, employee or Australian state/territory. Immigration Australia consultants can provide you the detailed information about this visa category.
Subclass 190 is a state/territory sponsored visa. You have to be nominated by an Australian state/territory to apply for this visa category. You can ask Australian migration consultants whether this category suits you or not.
Australian Immigration Processing Time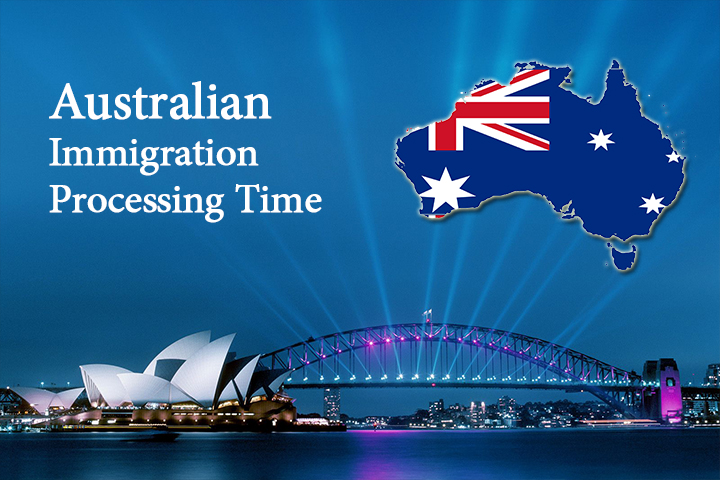 The migration to Australia processing time depends on the priority of the visa category you apply for. Usually, the Australian skilled immigration visa categories like subclass 190 are given a priority. So the Australian immigration processing time for such visas is less as compared to other categories.
Each group of visa applications undergo priority processing. The visa applications are divided according to visa categories. Each category is then assigned a priority number. Further processing is done according to the number assigned to these groups.
No matter when you submitted your visa application, it will be processed according to the priority processing list.
Australian Immigration Points Calculator
The eligibility of applying for an Australian visa is analyzed through an Australian Immigration Points Calculator.
It's simple and you can use it easily. It is available online. The Australian Immigration Points Calculator assigns points on the basis of your age, English language ability, your occupation skill assessment, applicant's work experience and other such categories that ask for your personal details.
You must score at least 60 points on this calculator. Only then, you'd be considered eligible to lodge an application for immigration to Australia.
In case, you are applying for your one or more family members too, then you have to check their score also. The points score for each of your family members should also be 60.
As per migration programme, Australian Immigration 2015-2016 includes about 190,000 migration places. Though the size and composition of Immigration 2015 programme is same, the change lies in the division of these migration places among different categories.
The visa categories include migration places for skilled migrants, family migrants, and special eligibility migrants. Along with these categories, immigration to Australia 2015 programme will also manage child category visa places.
Immigration for Pakistani Nationals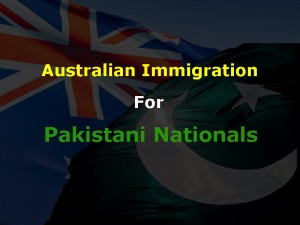 Australia has always welcomed Pakistanis through their visa and immigration policies. Australian High Commission has its office in Islamabad. It offers visa application, guidance, and other services.
The Australian High Commission guides you on the available visa categories, migration options, application processing criteria, application processing charges and other necessary details. You can find their services on their official website. Always remember that South Australia and Western Australia has great job oppurtunities.
You can also explore the policies and guidelines regarding Australian Immigration for Pakistani nationals through their website.
Apart from Islamabad, the Australian High Commission provides centres in Lahore and Karachi for visa application.