Wednesday, 26 October 2016
The Skilled Migrant Category Expression of Interest selection took place at approximately 1.00pm NZ time on Wednesday 26 October 2016.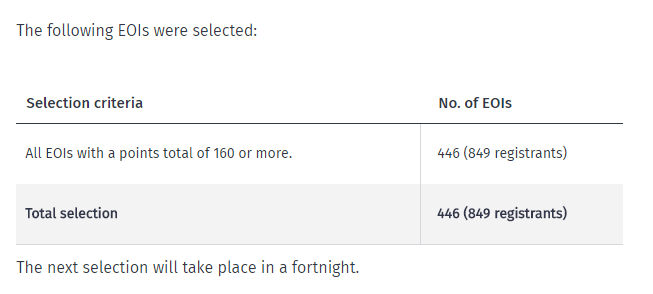 Why 160 points? Because New Zealand Immigration has changed their policy of 140 points for automatic selection. They have increased the points from 140 to 160. The motive behind this change is to reduce the intake of skilled immigration in next two years.
But, there is something positive for you! They have kept the lower limit of 100 points, which means that you can still get selected (manually) if you can score 100 points.
If you have any intentions to move to New Zealand, Australia, Canada, or any other foreign place, you are more than welcome to visit us.
Read More: What is Subclass 457? 
At Immigration Experts, we take care of your documentation and guide you briefly how to get 7 BANDS in IELTS. Also, we have initiated IELTS classes at our Lahore office. Interested candidates should contact immediately to be a part of these classes "Limited Seats Available."
Read More about New Zealand Immigration Here…
Please send your CV at wecare@immigrationexperts.pk for assessment and guidance. We will respond back in two working days. Thanks
Contact Numbers: 051-8439994-7, 042-35911332
Islamabad Address: Office 1-A, First Floor, Sardar Begum Plaza, Jinnah Avenue, Blue Area, Islamabad, Pakistan.
Lahore Address: 61, Ali Street, Opposite Barkat Market, Behind Total Fuel Station, New Garden Town, Lahore, Pakistan.
Comments
comments