Immigration to New Zealand is trending as New Zealand excels in providing an established infrastructure for people to live, work and study. The way New Zealand provides immigration opportunities to nationals from other countries; it provides opportunities of New Zealand immigration for Pakistani nationals the same way.
New Zealand immigration for Pakistani citizens can be obtained under various visa categories depending on your need for immigration.
The major visa streams include:
New Zealand Immigration for Pakistani Students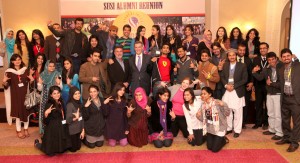 The education system in New Zealand is highly established. The schools, colleges, and universities are known globally for their quality academic conduct.
The education system in New Zealand encourages the students to think for themselves. It trains the students to think flexibly in various scenarios.
New Zealand immigration for Pakistani students is highly useful since the students will get a chance to have the best of education within a price in their reach. A number of students from Asian countries especially, prefer to move to New Zealand to acquire higher studies. Also, the colleges and universities in New Zealand offer a vast variety of courses.
New Zealand Immigration for Pakistani Skilled Workers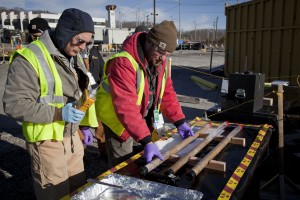 Skilled and talented individuals are highly appreciated in New Zealand. Also, the country offers a number of options and opportunities for career growth. IT sector specifically, is highly established in New Zealand. The skilled IT persons are warmly welcomed. There are several job opportunities for them.
Apart from being the highly demanded profession, IT professionals are paid the highest salaries among all the jobs.
There is a wide list of skilled occupations issued by the immigration department. The list includes all those occupations that are required in New Zealand. Based on the skill level, experience, academic qualification and score on points test, an individual is invited for New Zealand skilled immigration.
The work environment in New Zealand is highly encouraging and enthusiastic. It motivates people to give their best to whatever job is assigned to them. They get the due reward in terms of appreciation, good will, salary, bonus and other advantages.
New Zealand Immigration for Pakistani Investors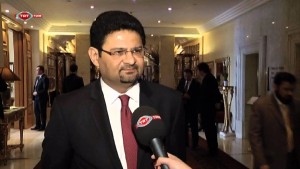 There are certain conditions for investment amount. Keeping that you have that much amount, you are invited to invest in public or private projects in New Zealand. There is a successful record of immigration for Pakistani investors. A number of Pakistanis invest there either from Pakistan or by moving to New Zealand.
The business or investor visa stream is devised to support the economic growth in the country. So whatever is of benefit to the economy of New Zealand will be accepted as a business or investment venture. All you have to do is present your case with a solid strategy.
You can explore the investment options by consulting an immigration lawyer or immigration expert.
The successful candidates from all categories also get permanent residency if they fulfil the conditions that come along with their visa.
Immigration is also supported for partners and families of those who are already residing in New Zealand and want their families to live with them.
comments