Australia has been a popular spot among Pakistani immigrants who tend to live and work outside the country. Also, the country has a lot to offer through Australian immigration for Pakistani nationals under its various immigration streams.
The Australian immigration department has introduced different study and work visa. The various visa categories facilitate numerous candidates through its multiple routes.
If you want are interested in moving to Australia, set a goal, Australian immigration policy certainly has a way for you. Also keep a check on the points calculator.
An Australian Immigration for Pakistani citizen is supported through following visa streams:
Australian Skilled Immigration
Skilled workers from Pakistan can successfully start their careers in Australia keeping they fulfil the eligibility requirements for an in-demand profession listed in Skilled Occupation List (SOL) or Consolidated Skilled Occupation List (CSOL).
The occupation list of in-demand professions reveals the most demanded professions for 2016 – 2017 intakes. Some of these in-demand professions include professionals in health care facilities, medical doctors, land business expertise, ICT experts, veterinarians, engineers and other eligible and experienced skilful professionals.
Australian skilled immigration stream is the most popular worldwide. It has facilitated a number of candidates to live and work in Australia. Some major visa categories under this skilled immigration include:
Subclass 189 – An independent skilled immigration visa
Subclass 190 – A state or territory sponsored skilled immigration visa
Subclass 489 – A regional skilled immigration visa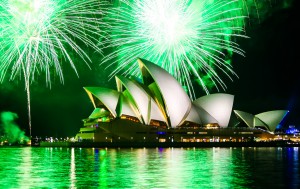 These visa categories allow the visa holders to live and work in Australia. They can also study in Australia.
After a defined period, the eligible visa holders, who abide by all the conditions and regulations, can have a permanent citizenship. The skilled visas also allow you to nominate or sponsor any of your family members.
Australian Business Visa
Australian business visa is a great opportunity of Australian immigration for Pakistani investors and businessmen who are willing to expand their existing business or make a fresh start in with their entrepreneurship skills in Australia.
The Australian business visa is classified into three streams:
Business Innovation Stream – it accepts the business that have a potential to be of exceptional benefits to the state or territory that has sponsored or nominated the business idea.
Investor Stream – it accepts an investor who is capable of providing great business and economic advantages to the sponsoring or nominating state or territory.
Significant Investor Stream – for an investor who can invest 5 million AUD minimum, and hold that investment for four consecutive years in any business program can apply under this stream.
Keep Reading Australian Immigration for Pakistani Nationals – Something yet to come…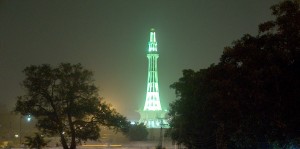 Like skilled immigration, business visa also allows you to sponsor your family members. It also provides you permanent residency in Australia along with your nominated family members.
Australian Student Visa
Australian immigration for Pakistani students can be made successful through Australian student visa categories.
The student visa allows Pakistani students to move to Australia for higher studies. Also, the new student visa policy starting from July 1, 2016, allow the young students aged from 6 and above, are also welcomed to study in Australia.
The popular visa streams under student visa category for graduate and post-graduate students are:
Subclass 500 – for students aged 6 or above, subclass 500 enables them to take a course at a primary school in Australia along with their guardians (boarding under the guardian visa – subclass 580)
Subclass 570 – for international candidates enrolled in English language stand alone course
Subclass 571 – student visa for candidates undertaking any primary or secondary level school course
Subclass 572 – the technical/trade college visa
Subclass 573 – the university level, higher education visa including Bachelor's, Diploma and Master's by course work Degree Programs
Subclass 574 – the post graduate study programs' visa awarding the degree titled as either a Master's by research or a Doctoral degree
Subclass 575 – the non-formal education visa for courses like a foundation course
Subclass 576 – the visa for students studying under AusAID or Defence Sponsored Sector
Australian immigration for Pakistani candidates is encouraged through these three immigration categories. If you are interested in moving to Australia under any of these visa categories, contact our immigration consultants. We will not only brief you on the immigration requirements but also help you to have a successful submission of your visa application.
comments