The Canadian immigration department of Saskatchewan has updated its international skilled worker's immigration portion in the policy.
Saskatchewan Immigrant Nominee Program (SINP) is the Provincial Nominee Program (PNP) of Saskatchewan for Canadian immigration.
An eligible candidate having required skills and experience if nominated by the province may receive a Saskatchewan Provincial Nomination Certificate. It will allow the candidate to apply for permanent Canadian immigration visa.
Saskatchewan has grown to be popular among the immigrants because of its established economy and quality living standards.
SINP introduces three subcategories for International Skilled Workers. The updates in these subcategories are:
–         International Skilled Worker – Saskatchewan Express Entry
This subcategory invites 500 additional entries. The experienced skilled workers already listed in the federal Express Entry Pool are eligible to apply.
Successful candidates will get an Invitation to Apply (ITA) along with 600 points under Comprehensive Ranking System (CRS).
This stream was reopened in January 2016 following its four openings in 2015. The application intake process is usually completed within a few days.
–         International Skilled Worker – Employment Offer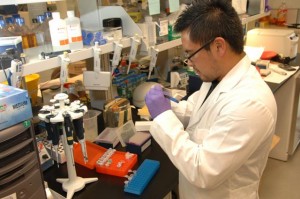 Employment Offer stream is an invitation to International Skilled Workers from a Saskatchewan employer. The entries are still open.
–         International Skilled Worker – Occupations in Demand
This opening is aimed for experienced and highly skilled international workers who don't have a job offer in the province. Maximum application limit has been achieved for 2016.
SINP In-Demand Occupations List
The new in-demand skills in the province under subcategory Express Entry are listed below. No certification is required for these occupations.
| | | |
| --- | --- | --- |
| NOC | Occupation | Skill Level |
| 0213 | Computer and Information Systems Managers | 0 |
| 0423 | Managers in Social, Community and Correctional Services | 0 |
| 0513 | Recreation, Sports and Fitness Program and Service Directors | 0 |
| 0714 | Facility Operation and Maintenance Managers | 0 |
| 0821 | Managers in Agriculture | 0 |
| 1224 | Property Administrators | B |
| 1225 | Purchasing Agents and Officers | B |
| 1252 | Health Information Management Occupations | B |
| 2161 | Mathematicians, Statisticians and Actuaries | A |
| 2171 | Information Systems Analysts and Consultants | A |
| 2221 | Biological Technologists and Technicians | B |
| 2225 | Landscape and Horticulture Technicians and Specialists | B |
| 2231 | Civil Engineering Technologists and Technicians | B |
| 2232 | Mechanical Engineering Technologists and Technicians | B |
| 2244 | Aircraft Instrument, Electrical and Avionics Mechanics, Technicians and Inspectors | B |
| 2253 | Drafting Technologists and Technicians | B |
| 2255 | Technical Occupations in Geomantic and Meteorology | B |
| 7253 | Gas Fitters | B |
| 7312 | Heavy-duty Equipment Mechanics | B |
| 7321 | Automotive Service Technicians, Truck and Bus Mechanics and Mechanical Repairers | B |
| 7332 | Appliance Servicers and Repairers | B |
comments