Almost 3,884 candidates received invitations to Apply (ITA) through an Express Entry draw, conducted on March 1, 2017. The Comprehensive Ranking System (CRS) point score of such candidates was 434 or above. This is for the third time that Express Entry draw exhibits the lowest number of CRS points. Since the introduction of 'Express Entry immigration selection system' in January 2015, CRS hits the lowest points score ever.
Conducted just a week after the last draw, this particular draw also marks the highest ever number of ITA issuance in a single draw. Hence, the total number of ITAs issued in 2017 is almost crossing 20,000. After receiving ITAs, candidates are now eligible to submit an application for Canadian permanent residence. The concerned authority to accept these applications is IRCC (Immigration, Refugees, and Citizenship Canada). The principal applicants can bring their family members, including spouses and children, once they become permanent residents of Canada.
Candidates must fulfill eligibility criteria in order to receive an ITA through an Express Entry draw. Only those candidates, who follow the criteria of any one of these three immigration programs, may receive ITAs. Express Entry system manages all these programs mentioned below.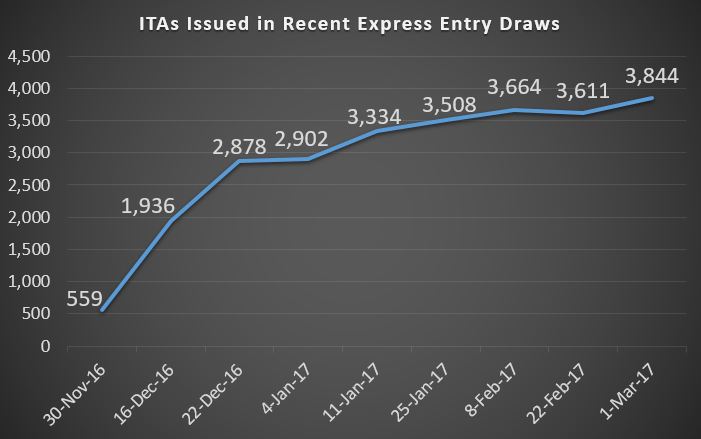 Federal Skilled Trades Class (FTSC)
The Federal Skilled Worker Class (FSWC)
Canadian Experience Class (CEC)
Once eligible candidates enter the pool, they receive points based CRS score. It depends mainly on factors such as education, language ability, civil status information, work experience, and other criteria. The ranking of each candidate depends on this score. During Express Entry draws, IRCC issues ITAs only to those candidates having highest-ranking in the pool.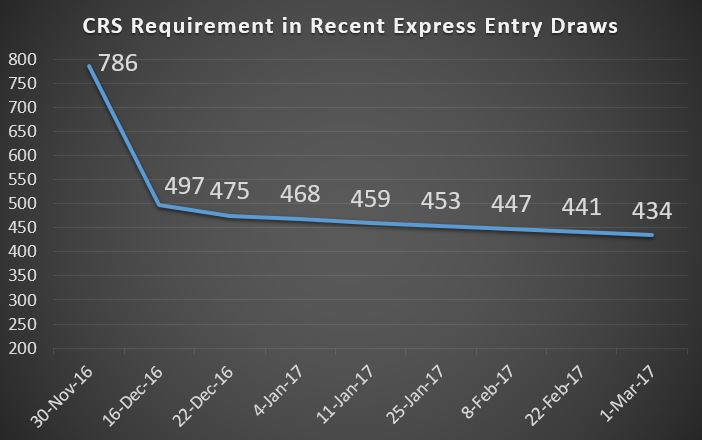 Comments
comments