The current economy at Manitoba is in need of skilled workers, trade persons, and professionals. The Government of Manitoba has also declared that if the situation remains the same, we will face a labor shortage of around 20,000 skilled workers by 2020.
To overcome this threat, the government of Manitoba introduced its own Canadian immigration program for immigration of skilled workers within the province. Manitoba is the first ever province in Canada to have such a system at the provincial level. This program is called Manitoba Provincial Nominee Program (MPNP)
MPNP has made it possible to accommodate around 15000 candidates of Canadian immigration to successfully immigrate to Manitoba. As a result of this immigration of foreign skilled workers, Manitoba has seen a positive change in the economy and labour needs.
As per the results of a survey, 85% of the total foreign skilled workers who came to Canada under Manitoba Provincial Nominee Program (MPNP) were having jobs within 3 months of their arrival whereas 76% of them were house owners within five years of their arrival in Canada. 95% of these families are now permanently settled in Canada.
In case you are interested in Canadian immigration through this program, read below to know more.
Manitoba Provincial Nominee Program (MPNP):
As mentioned earlier, MPNP seeks individuals around the globe who are skilled workers or business people and they intend to have an economically sound life in Canada. if they are capable, MPNP gives them a chance to establish a career and a living in Manitoba. Such candidates are also given permanent residency. Also, their families are welcome in Manitoba to live with them. The family members can also have a permanent citizenship of Canada through MPNP.
MPNP for Skilled Workers is based primarily on the needs of employers in Manitoba. The program prefers experienced skilled workers who have the skills that are needed in the local labor market.
The provincial government nominates them to have a permanent residency.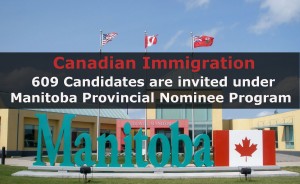 MPNP for Business is aimed to recruit and nominate foreign business people who can either run or establish their own business or are capable of investing in an existing business within Manitoba.
Comments
comments