Australia is the 3rd largest country that accommodates international students with a population of only a 23 million people. UK and USA are the first two largest international student accommodating countries. The world's top 100 universities include 7 Australian universities, which is one of the reasons why Australian Student Visa is really popular in Pakistan and other developing countries.
Australia offers a wide range of up to 22,000 courses across 1100 institutes in the country. Australia has exceeded countries like Germany, Netherlands and Japan securing 8th place in the list of Universities 2012 U21 National Systems of Higher Education. The universities in Australia have an excellent academic reputation. Not only academics, the cities hosting these universities are also great.
Out of the top 30 cities that are best known for their student mixture, student affordability, quality life and employment, 5 such cities are located in Australia. They are determined to provide the best place for international students who land there through Australian Student Visa. The Australian government is keen to provide quality education to the students globally. The government, therefore, provides more than 200 million AUD as fellowship, to the enrolled or prospective students. Australian Student Visa enables you to have the best of career opportunities.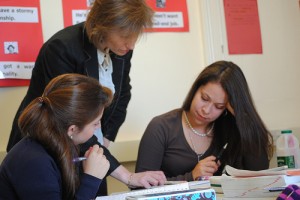 Given the high-quality institutes providing the best of academics and professional growth experience, it is not surprising why so many students are willing to have an Australian Student Visa. Till date, more than 2.5 million international students have been enrolled and completed their respective degree programs. They are all enjoying a great career and professional life after studying in Australia.
Not only the academics in Australian universities is great, but also most of the students selected to study in Australia are brilliant and talented. Australia has proudly produced 15 Nobel Prize Winners and Prizes. More than a billion of the total world population is looking towards Australia for discoveries and innovations. Penicillin, IVF, ultrasound, Wi-Fi, the bionic ear, cervical cancer vaccine and Black Box flight Recorders are all a result of the education in Australian universities. These discoveries and innovations have resulted in providing a better lifestyle to Australians and the world.
The universities in Australia are known globally for their quality education. A large number of international students apply in Australian universities every year. They enjoy living and studying in Australia due to the student-friendly policies.
The students are also allowed to have a job during their study period. They are also encouraged to apply for permanent residency in Australia after successful completion of their studies under Australian Immigration policies.  Australian Student Visa is applicable to any international citizen willing to pursue a degree program or a diploma at an Australian University/College/School or any other Institute.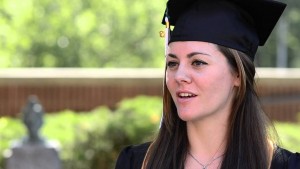 If you are interested in getting an Australian Student Visa for the first time or you want to renew your existing visa, or you want to apply for Australian Immigration to join a family member already living in Australia on a student visa, you can apply under the Australian Student Visa category. Application assessment depends on your selected course and passport city.
Subclass for Australian Student Visa:
The students who are willing to undertake a formal course of study can apply for Australian Student Visa. The visa has 7 subclasses. You are assessed on the basis of the main course you choose to study at Australia.
English Language Intensive Courses for Overseas Students (ELICOS)
This course is particularly designed to give a certification in the English Language. The certificates are graded as I, II, III and IV. You can have any of the four stand-alone certifications. There is no formal award for this program.
Primary or Secondary School Course
The student visa for primary, junior secondary and senior secondary school courses is defined by a different subclass. This subclass also allows foreign students to study in Australia under the secondary school exchange program.
Vocational Educational and Training (VET)
Any course can be taken at an Australian educational institute under this subclass of the student visa. This subclass is applicable for courses when you apply for any certificates I, II, III or IV (ELICOS). It is not applicable on VET Diploma, VET advanced diploma, vocational graduate certificate or vocational graduate diploma course.
Higher Education
The students who are willing to pursue the bachelor degree, associate degree, graduate certificate, graduate diploma, higher education diploma, higher education advanced diploma or masters by coursework, apply for this subclass of Australian student visa.
Post Graduate
The students applying for a Masters or Doctoral Degree access the Australian Immigration through student visa under this subclass.
Student Guardian
The guardians of a student can also accompany them to Australia under the student guardian visa subclass.
How to assess in what assessment Level I am?
Students can assess the level of assessment themselves. It is dependent on your passport country and the academic course you are applying for. Our immigration experts can give a free assessment of your visa application. Feel free to contact us.
List of universities and colleges on our panel:
SVP: STREAMLINE VISA PROCESSING
Charles Sturt University-CSU (Melbourne, Sydney)
Federation University IIBIT- ATMC
Australian Catholic University- ACU (Sydney)
University of Tasmania- UTAS (Tasmania)
University of Southern Queensland-USQ (Sydney)
Curtin University- CU (Sydney)
Kent Institute (Sydney)
University of Canberra- UC (Canberra)
Holmesglen (Melbourne)
University of Sunshine Coast
University of Southern Cross
University of Wollongong
Flinders University
La Trobe University
Victoria University (Melbourne)
THINK Education Group
APM College of Business and Communication
William Blue College of Hospitality Management
Billy Blue College of Design
CATC Design School
APIC
NON-SVP
Kaplan
Raffles Institute
Holmes Institute (Sydney, Melbourne)
Kings own Institute
George Brown
James Crook
We at immigrationexperts.pk provide visa solutions for Australian Immigration, Australian Business Visa, Australian Visit Visa and Australian Student Visa. If you are interested in immigration to Australia, send us your resume at wecare@immigrationexperts.pk