Introduction:
Every country needs to improve its economy and it is strictly related to the industry, people, workers, professionals taking part in different activities. Some of the countries need professionals from other states to improve their economy as resources are more than the number of men. For this purpose, skilled Australian immigration has been introduced.
According to this immigration, skilled men and professionals living in one country can move to another country to work and earn there. It is the mutual advantage of both the parties as one is getting professional work done and the other is being paid for this. According to Skilled Australian immigration, individuals living outside Australia are invited to work and earn in Australia. In this way, all the professional engineers, doctors, teachers, builders, businessmen can move to Australia by availing this visa plan.
If you are having any skill which is required in Australia in any way, you can just apply for this visa program. There are certain requirements to meet for this visa program. Also, one needs to follow the complete procedure of how to immigrate to Australia. Keeping the job category on a side, if someone wants to invest in Australia, here is the way to move on! This Australian Immigration is the most widely used visa program for immigration.
Australian Immigration Skilled Worker:
For all the skilled workers, this is one of the best opportunities to move to Australia and set their career. Skilled worker or skilled migrant can make use of any of its quality that is required in Australia and that can help him in selection during immigration. If someone is having any capability and plus point of language, experience, degree, skills, he needs to utilize it by applying for it.
Skilled Australian immigration does offer a lot of benefits and edge points to the migrants. Someone may want to have a very healthy and stylish life style like Australian people does, he can make use of his capabilities to get the migration visa. Any skilled worker who wants to get the Immigration visa for Australia must meet the basic criteria is mandatory required for Immigration process.
Once an individual has moved to Australia, he will have to work there at the same company, firm or domain on the basis of which he had applied. Skilled worker can live there as long as his visa is expired through skilled Australian Immigration.
Australian Skilled Immigration Occupation List 2015: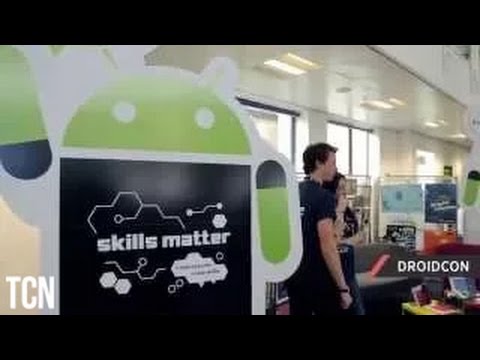 Skilled occupation list is always used as a points system of Australia for immigration. There are two ways through an individual will be immigrated to Australia. First one is that if he himself applies for the visa program. In this way, an individual needs to nominate one skill from the occupation list. He must nominate the skill in which he is far better and he is going to work related to that skill. In second option, a state of territory select or nominates the individual for this immigration visa program.
In this case as well for skilled Australian immigration, the candidate is supposed to nominate a skill from consolidated sponsored occupation list. To keep all the activities and selections on a purely merit basis, different Australian agencies and concern departments will check for and analyze your nominated skills. For example, assessing authority for Project builders is VETASSES.
Accessing authority for an accountant is CPA/CA/IPA. There are two occupation lists here to be used. One is SOL and the other one is CSOL. If you are not nominated by the state, use SOL. If the state has nominated you, use CSOL.
Skilled Australian Immigration Points Calculator:
For the skilled Australian Immigration, one must have certain number of points to carry out the process. One must pass through the exam to move to the next grade. All the candidates applying cannot be immigrated to Australia. There must be certain criteria on the basis of which, selections can be made and visas are issued to only eligible skilled workers. Point calculator has been introduced for this purpose. One just needs to enter his credentials and he will be awarded respective points. By doing so, you can actually see the feasibility whether you can immigrate or not.
Skilled Australian immigration has made it very easy by introducing point calculator. You need to enter details like educational qualifications, study in regional Australia, partner skill qualifications, age, skilled employment, professional year in Australia, English language ability etc.
On the basis of all of these factors, points will be awarded that will help actually the immigration department to choose people. An individual must be having age lesser than 50 years while entering in points calculator. Australia requires certain number of skilled workers for some define vacancies then high point scorers are issued visas for skilled Australian immigration.
Australian Skilled Immigration Processing Time: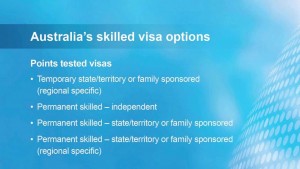 Processing time is the time that is usually taken by any process to get complete. Australian immigration process has the long procedure to follow and one must needs guideline at each and every step. Processing time for immigration process is not that defined. It may vary from participant to participant depending on numerous factors.
Let's suppose, if someone's get clarify very rapidly then that cannot be necessarily the case for the other one as well. If immigration department feels to have some more documents, then they can ask for those and the process will get delay for sure. Skilled Australian immigration processing time is a variant factor. Besides this, priority number affects a lot to the matter. RSMS applications are given a priority number one. Those who are nominated by a state are kept at 3
Besides this, priority number affects a lot to the matter. RSMS applications are given a priority number one. Those who are nominated by a state are kept at 3rd place while applying on their own are kept at the 4th place. It makes the process bit complex and processing time varies but it is the actual one to follow. Quality of the supporting documents also affect the processing time.
Australian Skilled Immigration Visa Fee:
Visa fee is just like getting permission of getting into Australia. It is mandatory like any other visa of some country. Skilled Australian immigration has certain visa fee. We have the feel calculator as well for the immigration visa. Visa fee is basically the total amount one has to pay containing the travel fee, all the necessary costs, skill testing cost, medical fee etc.
Visa application fee is different for family and individuals. For the complete family unit, visa fee for the current travels and immigration is AU$2525 while it is more for the individuals having more than 18 years of age like AU$3510. With your application of skilled Australian immigration, there are other costs associated like cost of medical, skill testing, police clearance etc.
Application fee calculator is available at different online sources to estimate the visa fee. Visa fee is basically the amount of visa that is paid to the immigration department to get issued a visa. You just need to enter the type of application and the method of payment that you will choose to pay. Fee will be calculated automatically and you will get an exact amount figure.
Skilled Australian Immigration Requirements: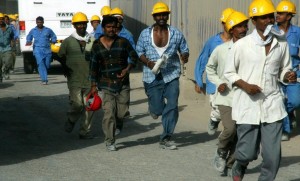 One must meet the certain requirements and fulfill the necessary criteria to get the skilled Australian immigration visa. These requirements make you eligible for this visa and immigration. Here are some of the requirements that need to be fulfilled to carry out the process.
One should be having age lesser than 50 years. People aged more than 50 years will not be passed through point calculator and hence cannot immigrate.
The English language is something that is required anywhere you want to move. You must be proficient at competent level at least in English language to work and communicate with people in Australia.
While applying, one needs to opt for the nominated occupation. This nominated occupation must be present in the skilled occupation list (SOL) for skilled Australian immigration.
Australian accessing authority will analyze your skills related to the nominated occupation you chose.
Health assessment is equally necessary because Australia just cannot spend money on each of the immigrant to make him feel alright. One should be having good health and examined by the doctor.
Apparently this last assessment may not be that attractive but this is definitely very necessary. One should be having of very good character. It actually represents your moral values and how you will be behaving with other people in Australia.
Australian Immigration News:
One can register online to get regular news about skilled Australian immigration. You just need to enter your and family's name, email and phone number. You will then be registered and you will be kept updated about all the news. For example, Dual regulation of Australian immigration profession is the latest news to be seen.
This news is necessary as anyone who wishes to apply for immigration process will have all the updates about immigration process. One can be guided in a much better way through Australian immigration news. Skilled Australian immigration process is the most feasible option for you if you have all the required skills and you want to earn.
comments