The government of Ontario has made a number of important announcements regarding its Ontario Immigrant Nominee Program (OINP), one of Canada's Provincial Nominee Programs (PNPs). Through these programs, provinces may welcome newcomers who will be able to settle into life in the region and effectively contribute to the community. As Canada's most populated province, Ontario continues to be a popular immigration destination.
Ontario's government is planning to improve things regarding Ontario Immigrant Nominee Program (OINP). Ontario Immigrant Nominee Program is one of the most success provincial Nominee Programs of Canada. Ontario is the most populated province of Canada, but there is still a lot of potential for newcomers. Most of the applicants prefer Ontario over other provinces due to exceptional benefits and opportunities available in the province.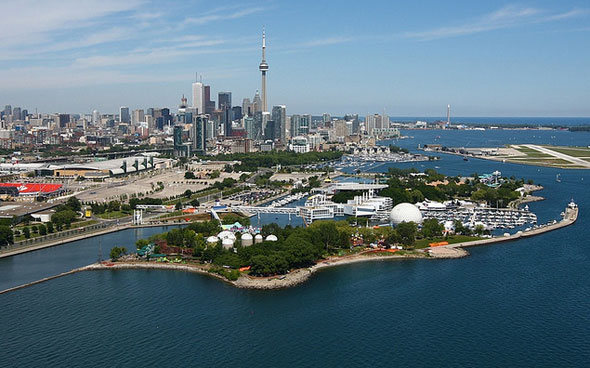 OINP lets you move into Ontario and get settle while contributing towards the country. According to a recent statement by the government of Ontario, they are going to reduce processing times through introducing more online application systems in 2017.
Original Statement of Ontario's Government
"The Ontario Immigrant Nominee Program (OINP) has fulfilled its 2016 federal nomination allocation. The OINP will continue to process applications. Any additional nominations will go towards Ontario's 2017 allocation. The OINP will continue to introduce online application systems in 2017 to make it easier for clients to apply and improve processing times," stated on the official website of Ontario. 
With this announcement, it is quite clear that applicants will be processed a lot earlier than before. Canada is trying to reduce the processing times of their provincial nominee programs since last year. As similar to Ontario's recent planings, many other provinces has also reduced the processing time of applications.
The government of Ontario put a temporary hold on receiving new applications under various streams in May 2016. Now, these streams will be either launched or reopen in next few months.
Read More: Frequently Asked Questions About Ontario Express Entry
Let's take a look below and find out the current status of Ontario's immigration streams.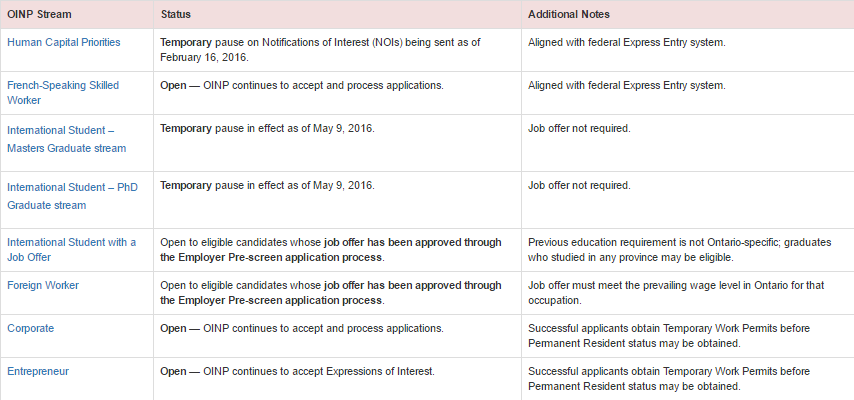 Comments
comments