Do you have the potential to meet the demands of Australian Immigration Department? Do you have a set of skills that are required in Australia?
If your skills or occupation is listed as "Open" on the ACT Occupation List, then you might have a great chance to apply for ACT nomination (Subclass 190 Visa).
How do you know that whether a skill is IN-DEMAND or not? Well, that's not a big at all. Here in this article, we have provided the ACT occupations list, which is in high demand. Let's find your occupation there and let us know if you want to MIGRATE TO AUSTRALIA.
Before we move on the list, I would like to inform you that Immigration Experts is an experienced and trusted consultancy, providing their premium services for many years.
If you want any assistance in Australian Immigration, Canadian Immigration, New Zealand Immigration, Business Immigration, Tourist Visa, Student Visa, or anything else, you can always Contact Us.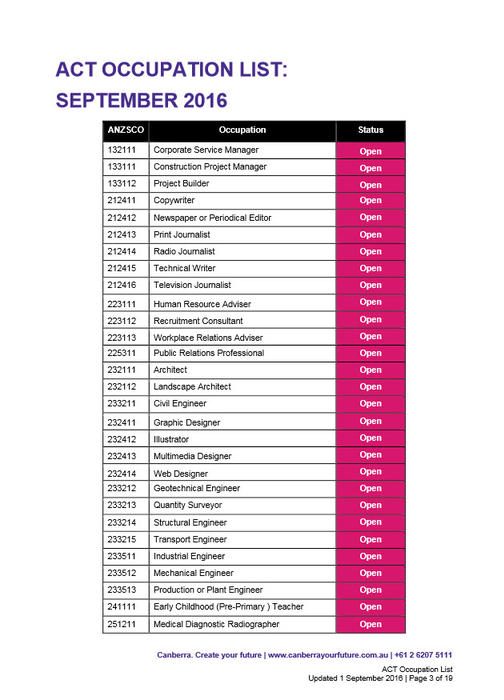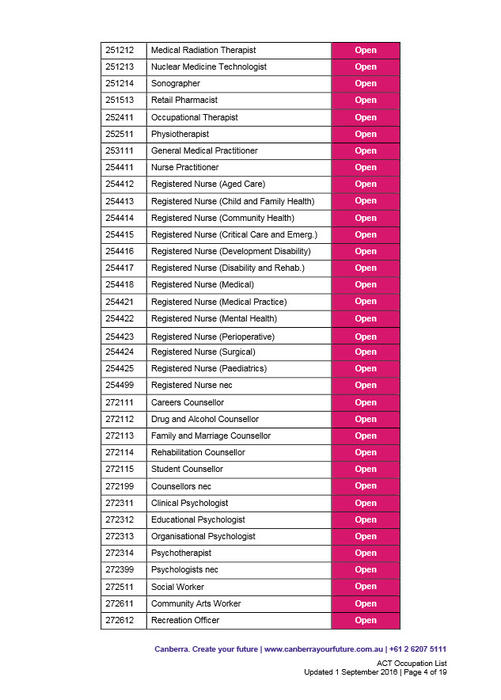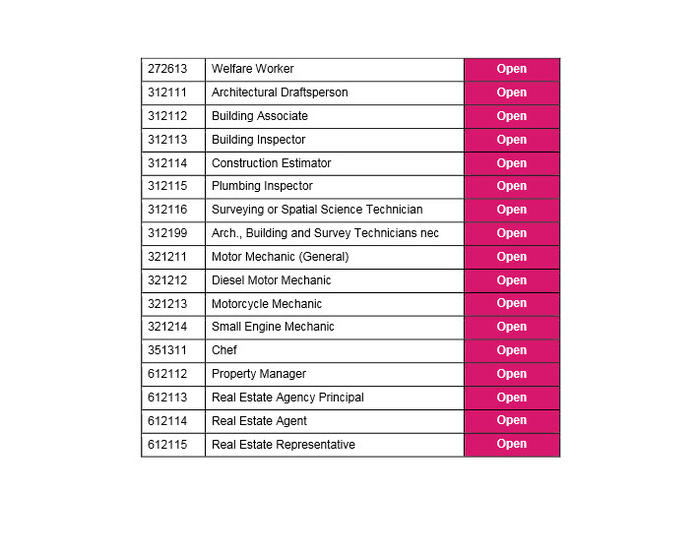 Closed ACT Occupation List For Australia
While introducing new occupation to the ACT occupation list, Australian authorities have removed few occupations as well. Why have they removed them? Because they have reached the max number of required people in those occupations.
Read More: New Zealand Immigration for Pakistani
Let's take a look below and hope that you occupation is not listed in this closed occupation list if you want to migrate to Australia: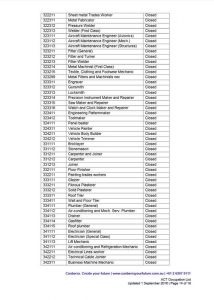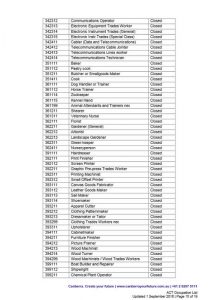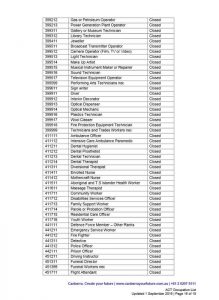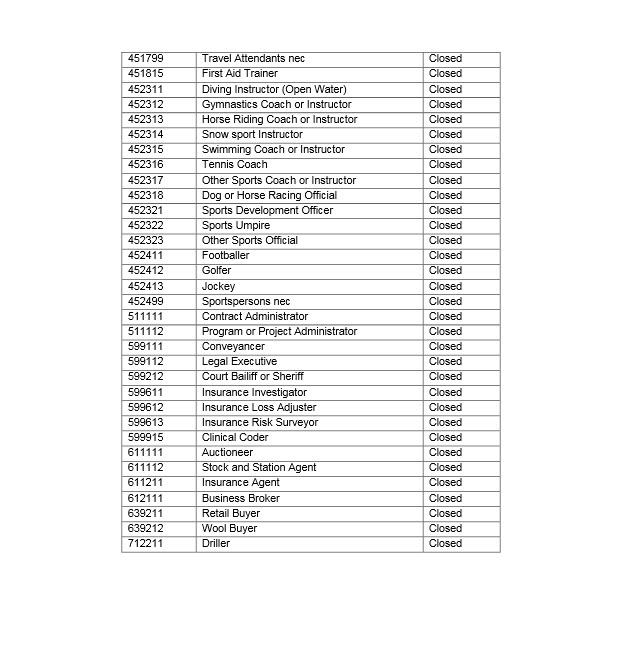 Source: Sbs.com.au
Comments
comments