Australia released the Skilled Occupation List for 2016-2017. The updated list is applicable with effect from July 1, 2016.
After reviewing the country's occupational needs, the new list has some occupations trimmed while some added.
The list is applicable for visa applications under subclass 89, 489 and 485.
Australian immigration department has also released the updated Consolidated Sponsored Occupations List (CSOL) that is applicable for 190, 457 and 186 visa applications.
If you are interested to migrate to Australia, we have here the list for in-demand occupations. See if you fit in any skill set, it will ease up your immigration application process.
Skilled Occupation List for 2016-2017
The applications for the following occupations are being processed readily for 2016-2017 intakes: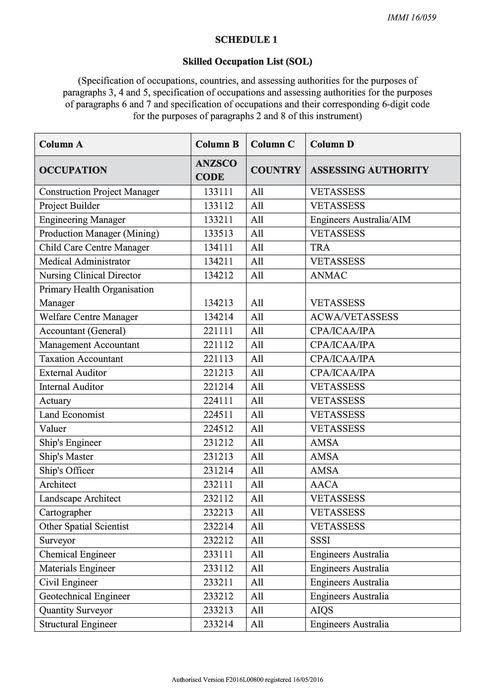 Read More: Australian Immigration Processing Time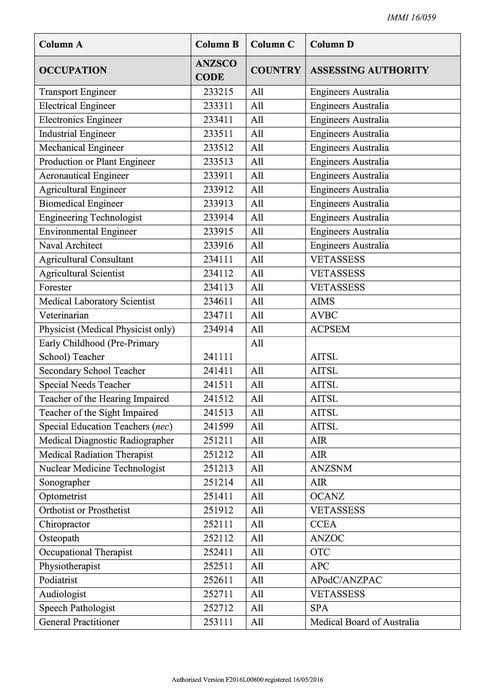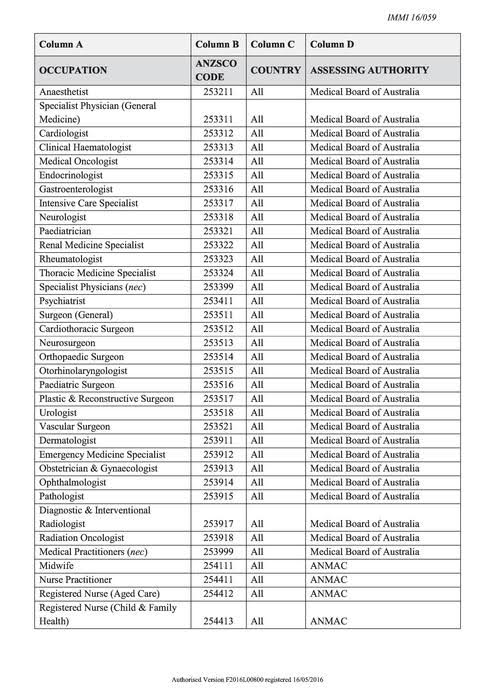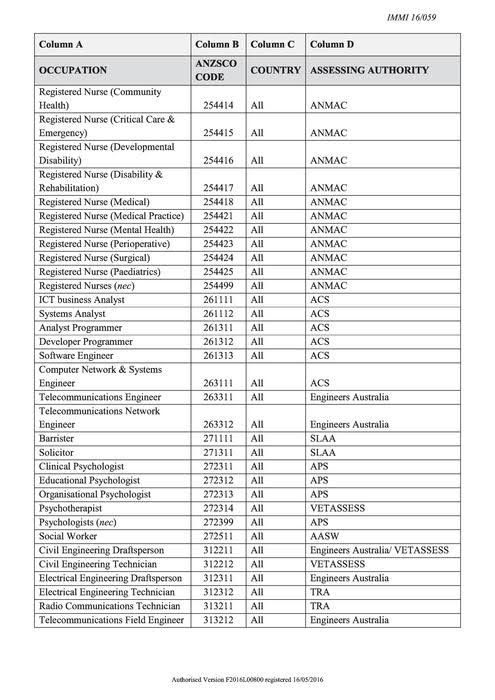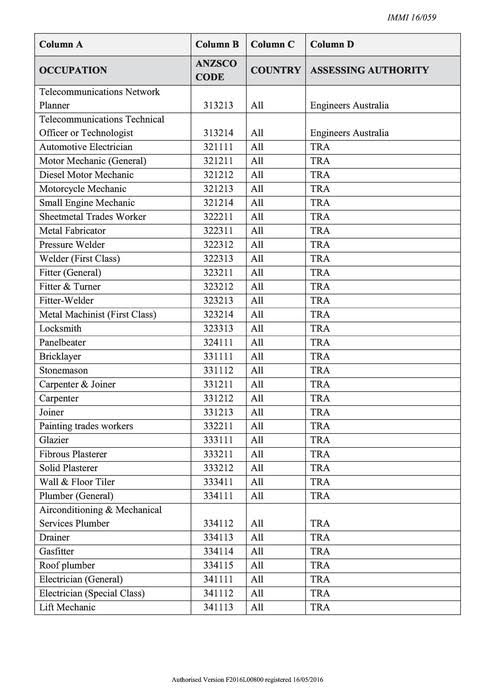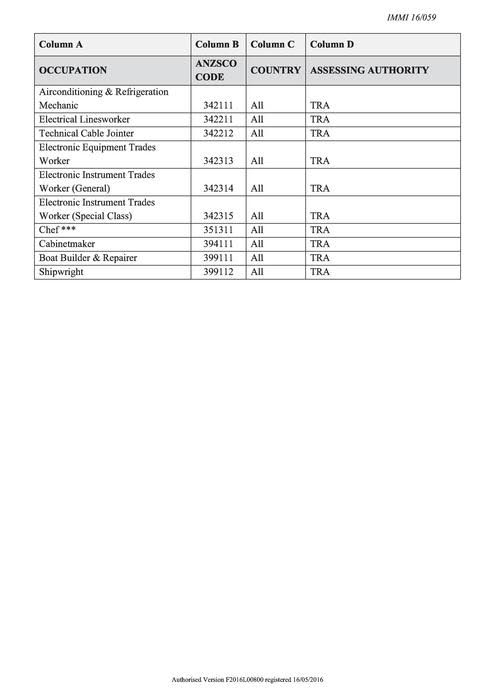 Removed Occupations from SOL 2016-2017
There are only a few changes in the current list for 2016-2017. The removed occupations from SOL are:
Petroleum Engineer
Metallurgist
Mining Engineer (excluding Petroleum)
Dental Hygienist
Dental Prosthetics
Dental Technician
Dental Therapist
Environmental Health Officer
Occupational Health
Safety Advisor
Added Occupations Sol 2016-2017
The added skill sets are:
You have bright chances for successful immigration if you will apply against any of these skill sets.
If you want to apply for Australian Immigration, Canadian immigration or New Zealand Immigration, let us know and we will handle your case perfectly. Visit our success stories page to read the reviews of our previous customers.
Images via Source
comments