The Canadian Immigration department introduced an electronic points based system in January 2015 named as Express Entry system. The system checks the eligibility of prospective candidates willing to live and work in Canada.
Canadian Express Entry system is not occupation specified therefore there is no particular list of occupations. The system lumps all applications into a pool. The prospective candidates are then selected based on their Comprehensive Ranking Score (CRS).
The score is based on factors like education, work experience, age and language etc. Your marital status also contributes to your points score. The points secured as a couple also adds to the overall CRS value.
The lowest CRS recorded till date is 450. Generally, the threshold value is 500. Foreign candidates need a three-year Canadian work experience to reach the threshold value. The three-year experience will make your score up to 1200 points.
Interested candidates do not need to have a job offer to be a part of Express Entry pool. You can apply for Canadian Immigration through this system without a job offer from Canada. The real challenge is to be eligible for permanent residency through your Canadian Immigration application.
Ensure that your prospective employer has a LMIA report on your job title. Investigate the job offers whether or not they are legal. We suggest you to access the Canadian government's job bank once you are selected in the pool.
The Need for a Representative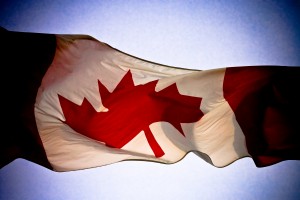 Having a representative is purely your choice. The key is to do things right the first time. To carry your Canadian immigration application submission successfully, it is better to go for an authorized immigration consultant/lawyer.
A good representative will help you to maximize your points CRS.  But beware of scammers.
Increasing your Points on CRS
Get your Educational Credential Assessment Report (ECA) for your professional degree/certificate if from a non-Canadian school.
Check the category of your prospective occupation and ensure you have a one-year work experience in that job.
Obtain the minimum required IELTS score. The more, the better.
If you are between 20-29 years of age, you'll get a 100-110 points on CRS.
A proof that you have a minimum of CAD$12,162.00 for settlement.
Comments
comments