The Comprehensive Ranking System (CRS) point threshold is at its lowest 450 mark. This is for the first time ever that the CRS requirement in an Express Entry draw has dropped so low. All the 3,664 candidates in this pool were having 447 or more (CRS) points. These candidates received an Invitation to apply (ITA) for Canadian permanent residence.
Apart from lowest ever CRS requirement, the number of ITAs issued was relatively greater than any other previous draws. Since the launch of Express Entry selection system two years ago, this is the lowest CRS requirement trend.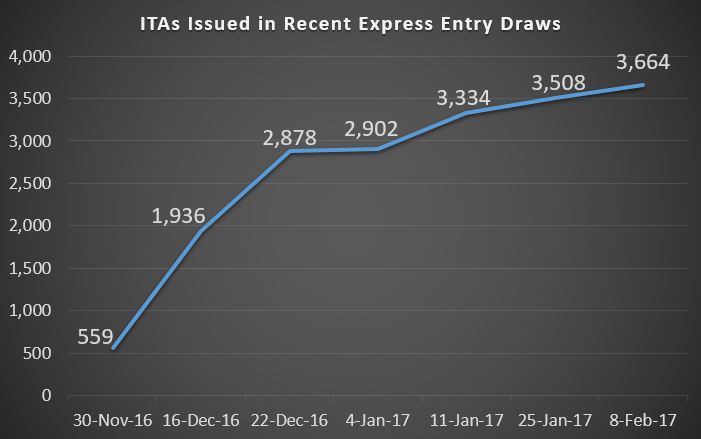 The candidates who received ITAs are eligible to submit an application for Canadian permanent residence. Immigration, Refugees and Citizenship Canada (IRCC) is accepting such applications after required evaluation. The principal applicant can bring their family members, including spouses and children, once they seek Canadian permanent residence.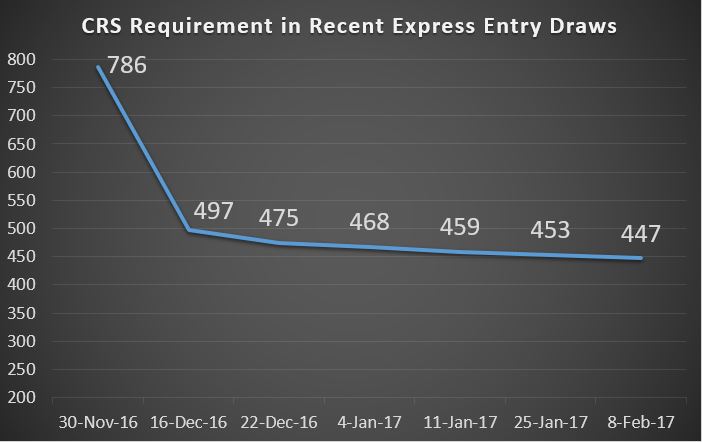 There was a noticeable increase in activity regarding Express Entry system in the early weeks of 2017. Comments of Immigration, Refugees and Citizenship Canada (IRCC) representatives suggest that department is going to issue more ITAs in 2017. Moreover, IRCC further stated that more candidates could receive ITAs due to improvements made to the system in November 2016. Candidates can apply for ITAs with reference to their skills, experience and human capital.
One of the major improvements made is the alteration in the points system for a qualifying job offer. In normal circumstances, candidates having a job offer can manage to get 50 points. However, one can receive 200 points for some senior managerial positions.
Canadian Express Entry Results 2017

Comments
comments