Denmark is a beautiful place for living a peaceful life. In a recent study, Denmark appeared as the world's happiest country with low crime rate and perfect healthcare services. The citizens of Denmark enjoy a secure and peaceful life. In the past five years, the ratio of immigration to Denmark has increased rapidly. There are a lot of people who want to be a Denmark citizen because of huge benefits of Denmark Green Card. Have your heard about the Denmark Immigration Green Card? No? See below…
At the meantime, the Denmark government has not only introduced a new Denmark Green Card Scheme, but they have also offered a lot of free services to immigrants. They have made it easy to get the Denmark Immigration Green Card for the people who are eligible. Before you decide that whether you apply for the Denmark green card scheme or not, let's take a look at the Denmark green card holder benefits.
Denmark Green Card Scheme is basically started for the highly qualified and skilled foreign workers who can help in boosting the economy of Denmark. In reply, they will enjoy a large number of benefits. In this post, we will let you know what are the benefits for Denmark immigrants, what are the financial requirements for Denmark green card, what is new to Denmark green card scheme and how can you apply for immigration. Let's take a look below: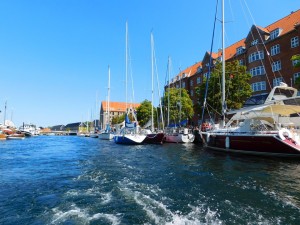 Benefits of Denmark Green Card
1. The first and most important benefit of Denmark green card is that its processing is a lot easier than other countries. The processing doesn't take years like other countries, and you just have to keep waiting, for instance, Canadian Immigration and Australian Immigration. Once you apply for the green card, they will respond as soon as possible.
2. Denmark Green card is an exclusive program that is initiated for educated and highly qualified people only. The government of Denmark has decided to bring some highly qualified individuals and take benefits of their skills.
3. The Denmark citizens and permanent residents are allowed to work anywhere in the European Union, which is one of the great advantages of Denmark Green Card Scheme.
4. Denmark Green Card holders are allowed to travel in all Schengen Zone countries without getting any visa permissions. Apart from all the other benefits of Denmark Green Card, this is a brilliant one.
5. Once you have the Green Card of Denmark for about seven years, you are eligible to claim the permanent residence permit status. With this permanent residence permit status, you can just move to any European Union country and work wherever you want.
6. Do you want to bring your family? The government of Denmark has said "No problem at all." Once you have the Denmark Green Card, you can't only bring the family members, but they will also enjoy the similar rights you have. Danish government has even allowed the family members to work in Denmark. As you get the green card, you family members will also enjoy the benefits of Denmark Green Card.
7. Once you get the Permanent Residence Permit Status of Denmark, you will become a Danish who is eligible for getting grants in aid, and have personal property. The children of the immigrant will enjoy various rights along with free higher education benefit.
8. Along with the main applicant, his or her family members are also allowed to get the permanent residence. This is very encouraging because everyone likes to live with their family and Denmark government has offered you the same.
Aren't you feeling excited? Yeah! You should. Check your points with a Denmark immigration points calculator and apply as soon as possible. Don't hesitate, there are a lot of people who got their Denmark green card 2015 and they are enjoying the benefits of Denmark Green Card. Maybe, you are the next!
Comments
comments