The South Australian Immigration Department will be releasing an updated State Nominated Occupation List (SNOL) on 4 July 2016.
The list will be displaying the revised occupations for entry in Australia under state nominations. The candidates who fulfil the additional requirements will be further employed against their Supplementary Skill Set.
Temporary Closing of Subclass 190 and 489
The applications for 190 and 489 will be closed temporarily on June 30th, 2016 at 9am (South Australian Time). It will re-open on July 4, 2016 with revised SNOL.
Application Saved or Submitted but no Payment Made
If you filled saved or submitted an application against 190 or 489 SNOL but no payment is made, you must make the payment by June 30th, 2016 before 9am. The application will be deleted otherwise.
New applications will be entertained from 4th July 2016.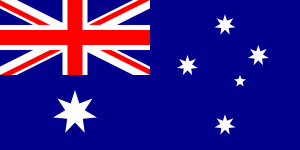 Requirement for Offshore Applicants – ICT Occupations
Applicants lodging an application against ICT occupations on the revised SNOL must score 70 points on the points test.
This rule is applicable for all skills that require assessment from Australian Computer Society (ACS).
Australian Immigration Department demands a score of 70 for July/August intakes. The point score may be reduced to 60 or 70 later on. The change in the points test score policy will be communicated within 7 calendar days (if applicable).
Exemption from 70 Points Score Policy
The 70 points score condition is not applicable to candidates who are:
Currently working in South Australia as a skilled worker
OR
International graduate of South Australia
The candidates require a minimum of 60 points in each of these cases including the state nomination points.

Subclass 489 Provisional Visa
The revised SNOL list will have a small number of occupations reserved only for candidates applying for Australian immigration under 489 provisional visas.
The candidates must ensure that they understand the work and residency requirements for 489.
State Nomination Requirements 
The revised SNOL due release on 4th July 2016 has changed some requirements for a number of occupations.  The changes will be published along with the list.
Candidates are required to note the additional criteria for English requirements, work experience and any other category. They must fulfil the increased requirements in their respective cases for successful submission of their application.
comments